Give your extra large dog a healthy head start with a Pet Wellness Plan.
Show your extra large dog some extra large love with a Pet Wellness Plan that covers all the preventive health care basics. From regular checkups and vaccinations, to fleas and tick prevention and heartworm tests, this plan covers everything your big buddy needs for good long-term health.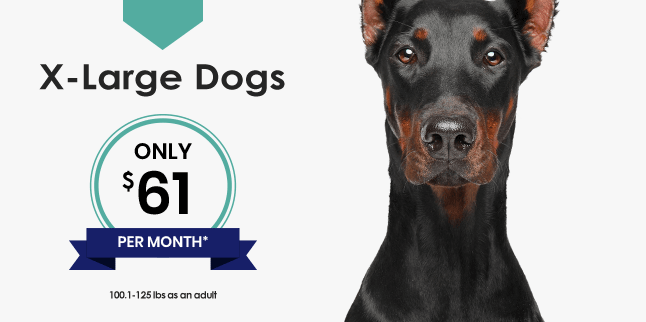 Cost Comparison
XL Dog Wellness Plan
< 100 - 125 LBS AS AN ADULT
Get Unlimited Wellness Exams for an Extra $10/mo
Anytime your pet is not feeling well, your exam fee is covered with this Wellness Plan add-on.
Take the stress out of worrying about your furry family member and have one of our doctors examine your pet to ensure their optimal health and make sure small concerns don't turn into major medical issues.