Germantown Animal Hospital provides comprehensive dental surgery services for cats and dogs in Cordova and Memphis.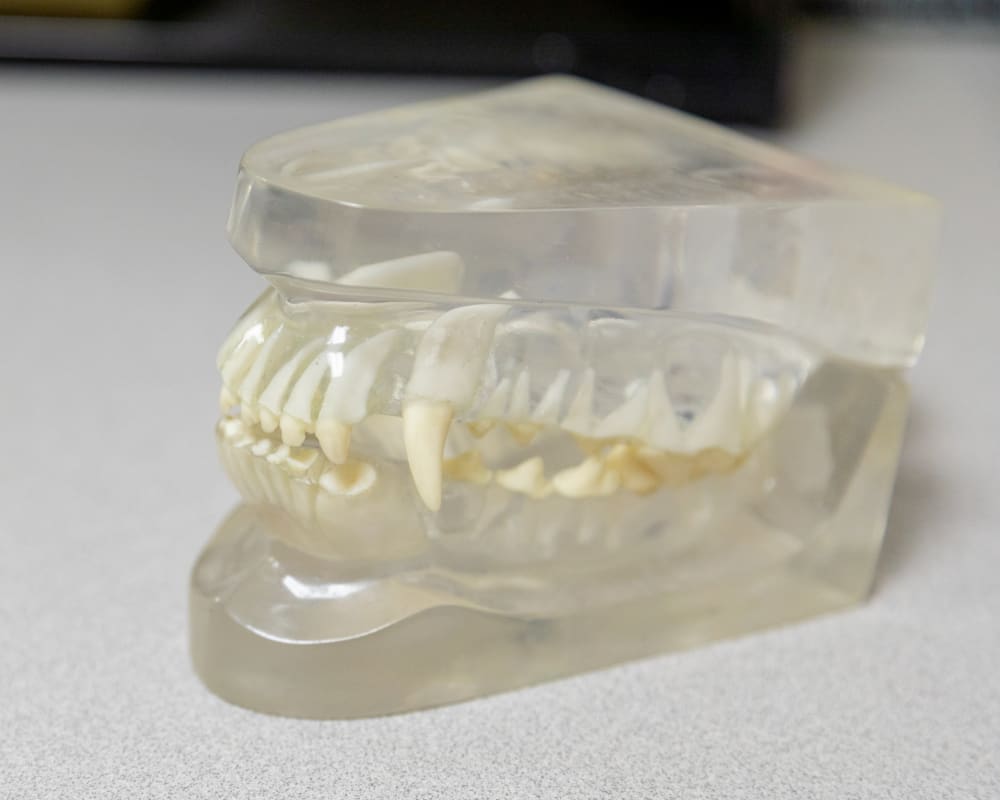 What is dental surgery for pets?
Dental surgery at our hospital is any surgery related to the oral cavity of a dog or cat. It usually involves the removal of growths, or the repair of oral defects or injuries.
Why does my pet need dental surgery?
Dental surgery for cats and dogs may be recommended for a number of reasons. For instance, there may be a specific lesion in the mouth which is causing pain or infection, or tartar that may have accumulated and needs to be removed to prevent periodontal (gum) disease.
Common Dental Surgery Procedures
Exodontia: Tooth extraction
Mandibular and maxillary fracture repair: Jaw fracture repair
Neoplasia: Cancer surgical treatment, also called surgical oncology.
Oronasal and oroantral defect repair: Treatments for severe pet periodontal disease.
Palate defect repair: For cleft lip and palate or trauma repair