At our Germantown Animal hospital, we perform both scheduled and emergency c-sections for Cordova and Memphis cats and dogs.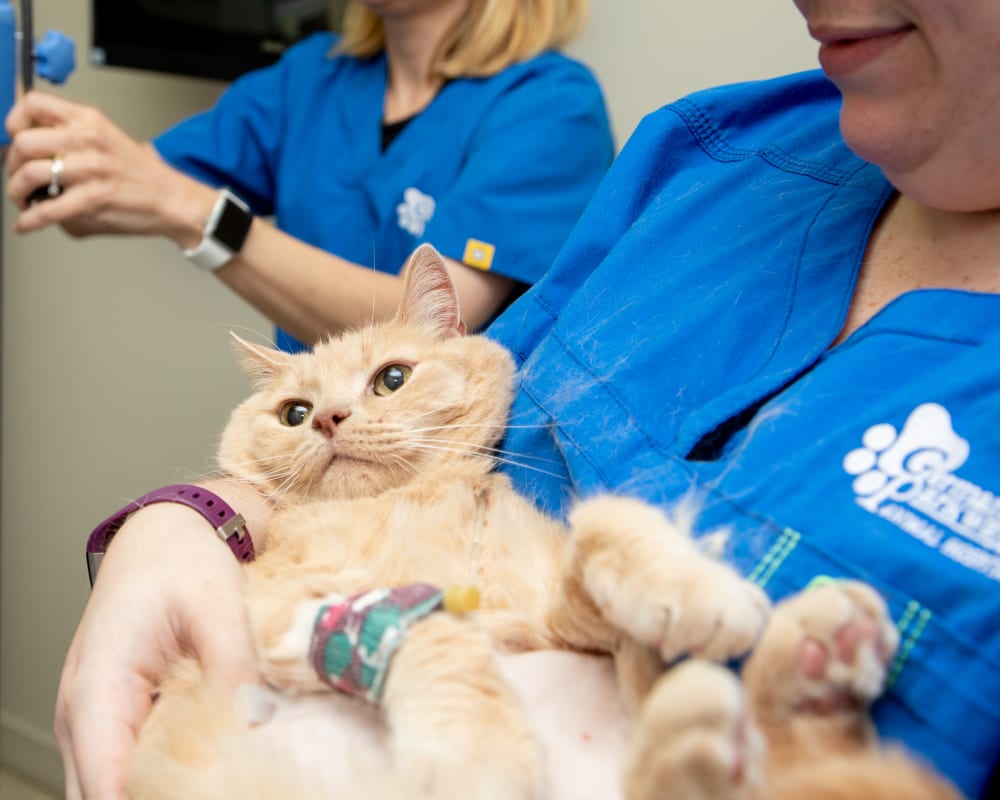 What is a c-section?
A c-section (caesarean section) is major surgery during which puppies or kittens are removed from the uterus of a dog or cat. 
We perform c-sections in emergency cases where the animal has difficulty giving birth naturally.
Most animals recover quickly and without complication from this procedure.
Home Care After a C-Section
You must monitor the new mother and her puppies/kittens constantly in the first 24 hours after surgery to ensure the safety of the babies. This will require staying up overnight and placing the puppies or kittens on the teats to ensure that they feed, and that the mother's natural hormones become activated to induce her mothering instincts.
Keep the environment warm and dry using plenty of towels and a safe source of heat. Replace towels regularly if they become wet.
New mothers need lots of fluids, and up to 3 times their normal dietary intake to produce all the milk for the new babies. Ensure ample food and water are always available.
Monitor the surgical wound. Check for signs of infection, like redness or swelling, and keep this area clean to avoid infection.
Keep the bed clean to minimize infection risk.
Check the umbilical cords to ensure that they are clean and not swollen.
C-Section FAQs